Message from the Au President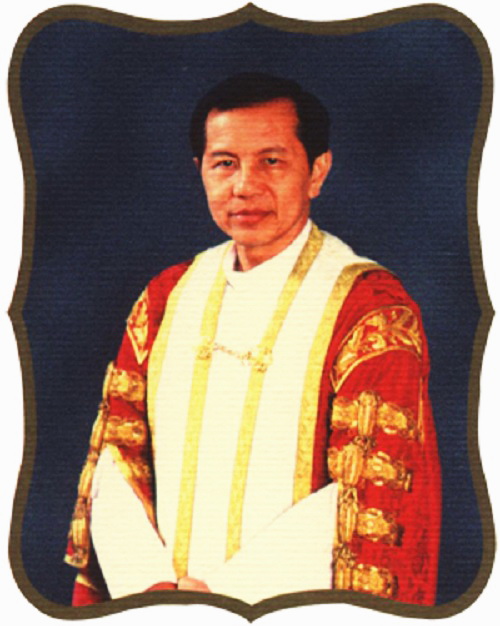 Rev. Bro. Bancha Saenghiran,
   f.s.g., Ph.D.

   President
We meet tonight, brought together by the Horizons 2009 event, as friends, of each other and of a beloved institution. As students, faculty, administrators, alumni, or merely supporters we are united in our commitment to the continued development of the Graduate School and an expansion of the role that it plays in the lives of its students and in our society. As we take advantage of this opportunity to share and discuss our thoughts and ideas about the future of the Graduate program, we all should be aware that this new cooperative initiative constitutes just one more milestone in Assumption University's history. 
It is very fitting that Horizons 2009 is taking place in this year, which is also the 40th anniversary of Assumption University of Thailand, the 24th anniversary of the Graduate School of Business, and the 12th anniversary of the OD program. This is, of course, a time to celebrate but it is of course most appropriate that part of a university's celebration of its history should involve moments of thoughtful exchanges of ideas about is own mission and how that mission could be fulfilled. It is the goal of Horizons 2009 to provide one opportunity for such reflection on the institution's present and most of all its future.
It is also particularly fitting to have Dr. Ampon Kittiampon as tonight's keynote speaker. As Secretary General of the Office of the National Economic and Social Development Board (NESDB), and as an architect in the planning of the Thai economy, his talk on the "Effects of the Global Economic Crisis on Thai Economy & Development Plan" will provide insight into the larger social and economic context in which our institutional mission is necessarily embedded. It can, therefore, play a particularly important component in our reflections and discussions, tonight and in the future. 
This reflection will ensure that AU will continue to educate young women and men of today so that they will combine a solid awareness of fundamental principles with the dynamism and innovation needed to be successful in the world, and in fact to change the world.
I am grateful to Dr. Ampon Kittiampon for accepting our invitation to speak tonight. I wish everyone success and enjoyment. I also wish to congratulate the organizers of Horizons 2009 for their vision and for their hard work in making tonight's gathering possible. 
 God be with you always.