As Rector of Thailand's first International University Doctor Bancha is Determined to keep pace with modern trends while adhering to the values of compassion up on which the school was founded
Reference From:

Traversing The Orient VOL. 3 No. 26 May 2009
 Reverend Brother
Dr. Bancha Saenghiran 
Rector of Assumption University
As Rector of Thailand's first International University Doctor Bancha is Determined
to keep pace with modern trends while adhering to the values of compassion up on which the 
school was founded. Ben Hopkins steps into the master's office.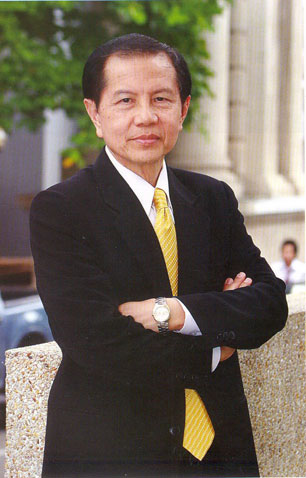 Few would argue that technology is transforming the world at a pace never experienced before. Rest on your laurels today and before you know it the next batch of graduates will be pushing you aside with all the latest in technological advancements.
As the rector of Thailand's oldest and largest International school. Assumption University, Dr. Bancha is in no doubt as to the importance of keeping pace with the latest trend s in business technology. 
"Assumption University has long been considered the leader in this field," he explains from his office in Assumption's Ramkhamhaeng campus, "Today, if young people don't understand computers it is like being illiterate. We make sure that all the students become very skilful with computers 10 prepare for life in the modern world." 
Dr. Bancha's long and distinguished career in academia has led him around the world and spanned the decades. Born to Catholic parent age in the small town of Chachoengsau,30km's cast of Bangkok, the young Bancha gained a scholarship from Bangkok's St Gabriel School to study for a Bachelor's at St Louis University in the Philippines.
As a young man four years studying in the Philippines proved to be a memorable experience, "People were very friendly towards me, always smiling and helpful"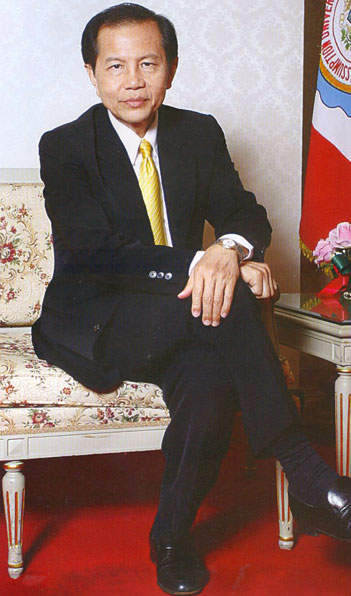 The young graduate experienced a sharper contrast after gaining another scholarship that enabled him to further his studies in the US. prior to gaining a post graduate Doctorate at Oxford and Warwick Universities in the UK. 
The experiences gained from studying and teaching in different countries have proved invaluable during his 20 years at Assumption where students from over 80 countries find Common ground in the pursuit of academic excellence. 
Drawing on a long trail of experience Dr. Bancha is aware of how modern times have created new challenges and opportunities in the world of education. "There is much better access to knowledge now. Students have more choice:' 
However. with choice comes the temptation to divert attention from what one should be focusing on. "Because technology is so fast the younger generation find it hard to concentrate. to be patient:' In other words if they get bored studying the temptation is all too easy to zap a few million brain cells playing computer games. 
However, Dr. Bancha is quick to point out that the core role of the teacher remains the same as it did during the days of the ancient Greeks. When I ask him why he chose such a profession the reasons are fundamentally to help people . 
"If you can educate people you can stop poverty, liberate individuals. enlighten them," he enthuses without pausing. ''At Assumption we follow an holistic approach, we aim to form students into good characters so when they enter the world of business they are ethical and honest. These things are invisible but very important."